Nikon launches V1 and J1 in India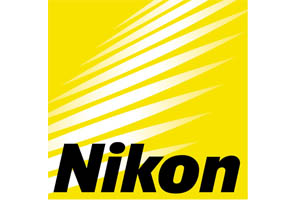 Nikon has finally launched the Nikon 1 lineup in India, with the introduction of the Nikon V1 and J1 cameras. It was long debated whether Nikon would ever venture into the mirrorless-interchangeable lens camera market, but with the Nikon 1 series, Nikon has put all rumors to rest.
The J1 is the entry-level model while the V1 is its elder sibling, aimed towards more advanced users. The two cameras are identical in many respects, including the new 10 megapixel, 1-inch CX format sensor that outputs imaging data to a shared Expeed 3 processor. Nikon 1 system also incorporates a proprietary 1 lens mount. The two cameras also share the focusing system, a hybrid of phase and contrast detection methods, which allows for the cameras to acquire and track focus with great accuracy.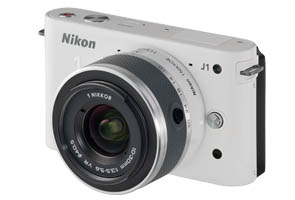 Despite the similarity in circuitry, these are two different cameras, aimed at two different kinds of user base. The design of the J1 is very slim, giving it the resemblance of a mere point-and-shoot. It does feature an electronic viewfinder along with a pop-up flash that can be raised with the help of a button.
The V1, regarded as the elder sibling offers a mixed bag of goodies. While it loses the pop-up flash and the electronic viewfinder, we find a convenient accessory port on the top of the camera that can be used to attach proprietary external flashes or microphones to the camera. The V1 also features the ability to switch between electronic and mechanical shutters, in case one would feel the need to take shots at a blazing 1/6000 of a second (on electronic shutter mode).
Both the cameras feature video recording at 1080p (60i) along with a slow motion and super slow motion movie mode (400 fps at 640x240 and 1,200 fps at 320x120). There is also "motion snapshot" mode that seems to resemble something like stop-motion graphics, but that is something we'd like to explore once we have the cameras in hand.
The lenses have a conversion factor of 2.7x, meaning that a 10mm lens on a Nikon 1 camera would yield a field-of-view of 27mm. The focusing system on the Nikon 1 is something to talk about. It boasts of the most focusing points in a mirrorless interchangeable lens camera system. The hybrid phase-contrast-detection based focusing also makes it the fastest focusing cameras in their class.
Nikon has also introduced a lens adapter for the 1 series that would allow users to attach their regular F Mount lenses onto the V1 and the J1. The process, however, is not without a few drawbacks. For one, the DSLR lenses were designed for bigger sensors, so the image quality yielded by them might not match their DSLR counterpart. There is also the 2.7x conversion factor to keep in mind.
The Nikon 1 system is now available at the following prices for the various kits.
Nikon 1 V1 with 10-30mm lens - Rs. 43, 950
Nikon 1 V1 with 10-30mm + 30-110mm lens - Rs. 53, 950
Freebies: 4GB SD Card.
Nikon 1 J1 with 10-30mm lens - Rs. 29,950
Nikon 1 J1 with 10-30mm + 30-110mm lens - Rs. 39,950
Nikon 1 J1 with 10-30mm + 30-110mm lens (special pink kit) - Rs. 40,950
Freebies: 4GB SD Card.
Key Specs
Sensor: 10 Megapixel, CX format 1-inch sensor.
Body Material: Magnesium and Aluminium alloy
Lens Mount: Nikon 1 mount
Focus System: Hybrid AF with 135 points in Single Point AF, 41 Point in Auto Area along with Subject Tracking
Video Recording: 1920x1080 (60i, 30p), 1280x720 (60p)
Image File Formats: NEF RAW, JPG
Video File Formats: MOV, H.264/MPEG-4, AAC Audio.
ISO Sensitivity - Auto, High Auto, Manual (ISO 100, 200, 400, 800, 1600, 3200, Hi 1)
Storage: SD/SDHC/SDXC cards